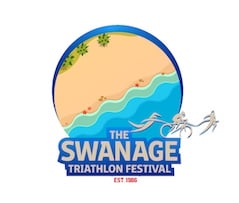 The Original Swanage Triathlon Festival is set in the seaside town of Swanage which resides in an area of outstanding beauty know as The Isle of Purbeck in Dorset. The open water swim is within Swanage Bay where if the water's are clear, you may be able to spot some great sea life. The bike section is not for the faint hearted as includes several hill climbs but when you go up, you must come down including a great descent on Kingston Hill! The run heads North out of Swanage Town and up onto Ballard Down Ridge, an area of chalk downland on the Purbeck Hills. 
The routes are challenging but the views are worth it, we promise!
Sprint Distance Triathlon: 750m swim, 23km bike, 6.5km run
Standard Distance Triathlon: 1500m swim, 38km bike, 10km run
Middle Distance Triathlon: 1900m swim, 77km bike, 21km run
Aquathlon Sprint Distance: 750m swim, 6.5km run
Aquabike Middle Distance: 1900m swim, 77km bike
Long Swim: 2.5km or 5km
With this many options, its the perfect club getaway weekend where there is something for everyone.
Swanage is wonderful little seaside town with a whole lot for the family to do. This is a true weekend away that happens to involve Triathlon!